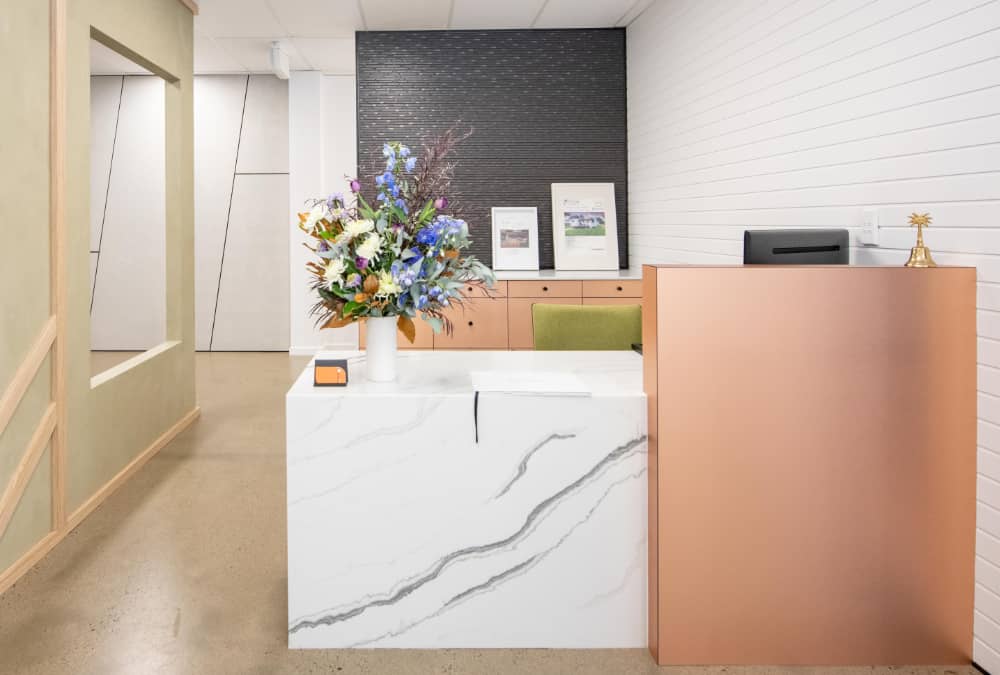 An essential element of a welcoming reception area or showroom is flowers!
They create a positive talking point with customers and clients and quite simply, add style to any business!
Let us be your Flower Concierge making your job easy by offering our Corporate clients a tailored subscription service. We have packages that can be tailored to accommodate all budgets and business needs – from regular flower deliveries to offices and retailers, gifts for clients, new and existing team members, loyalty/ reward programs and team celebrations.
Whether you are a hair and beauty salon requiring arrangements for your front desk, real estate agency looking for corporate gift ideas for clients – we'll look after you and all your business needs!